What is Law App?
>
Law App is an all-in-one solution for legal professionals looking to streamline their practice. It provides a suite of powerful tools tailored specifically towards managing day-to-day operations at your firm with ease and efficiency.
January 2023 - Author Kelly Mills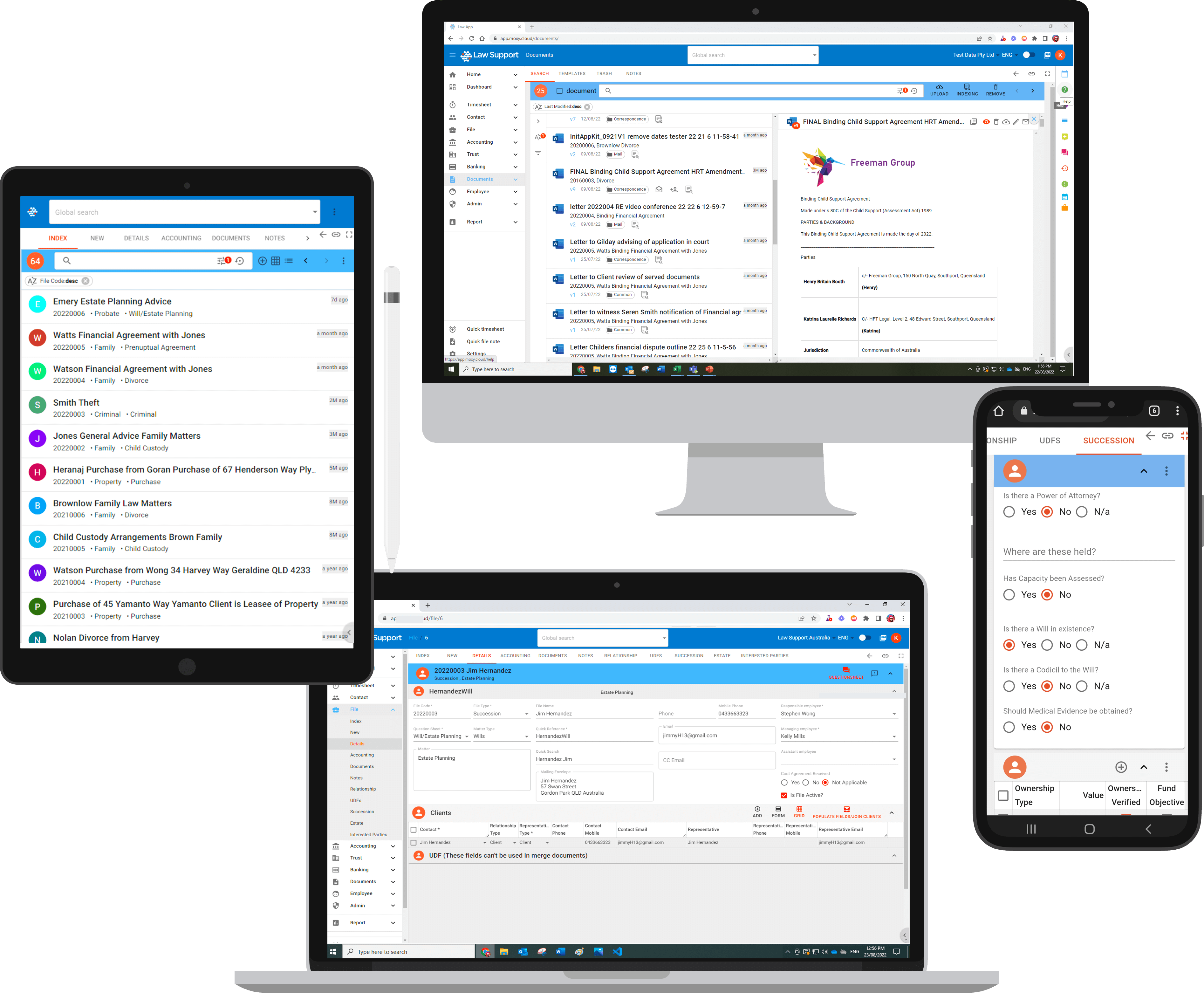 ---
What is Law APP?
Law App is a comprehensive legal practice management software system that includes everything you need to manage your law firm. It features document management, accounting, auto time tracking and workflow tools to help you streamline your operations. With The Law App, you`ll be able to manage your firm more efficiently and effectively and spend less time on administrative tasks. Try it for free today!
Rise of Legal Browser Cloud Applications
Law APP, a web-based legal application that has recently seen an unprecedented growth in popularity due to the support of tech giants for cloud integrations. No extensive IT setup is necessary - all you need is a laptop and Chrome browser! Law App's compatibility with both Apple or Windows platforms makes it entirely portable, as well as compatible with cutting edge touch devices. This allows users to experience greater efficiency without any technical hassle.
Law Firms going Paperless: Legal Practice Management Software and the Benefits of Law App and LawSupport.com.au
Gone are the days of stacks of paper cluttering up law firm offices. Now, many law firms are turning to legal practice management software to help them go paperless and streamline their operations. This type of software makes it easy to securely store and access case documents, client information, and financial data. Additionally, it can help with tasks such as creating invoices, tracking time, and managing workflow.
Two popular legal practice management software programs are Law App and LawSupport.com.au. Both are designed to help law firms become more efficient and productive by providing tools to manage documents and communications, stay organized, and track time. Here are some of the key benefits of using Law App and LawSupport.com.au.
Law App Benefits
Customizable templates for common legal documents such as contracts and briefs.
Secure document storage for easy access and sharing.
Integration with popular web-based tools such as Dropbox and Google Drive.
The ability to track time, billable hours, and expenses.
The ability to set up notifications and reminders.
Law APP Benefits
Secure document storage and sharing.
The ability to generate invoices in multiple currencies.
Integration with popular accounting and financial software such as QuickBooks and Xero.
The ability to track time and billable hours.
An integrated task management system.
In addition to the benefits of using Law App and LawSupport.com.au, there are also many other advantages to using a legal practice management software program. For example, it can reduce the amount of time spent on administrative tasks, improve data accuracy, and help ensure client confidentiality. Additionally, it can help law firms become more efficient and productive, and it can provide a more organized and comprehensive view of a law firm's operations.
For law firms looking to go paperless, legal practice management software can be a great solution. Law App and LawSupport.com.au are two popular programs that offer a wide range of features and benefits. They are both easy to use and can help law firms become more efficient and productive.
Kelly Mills is a Financial Writer and Legal Software Entrepreneur